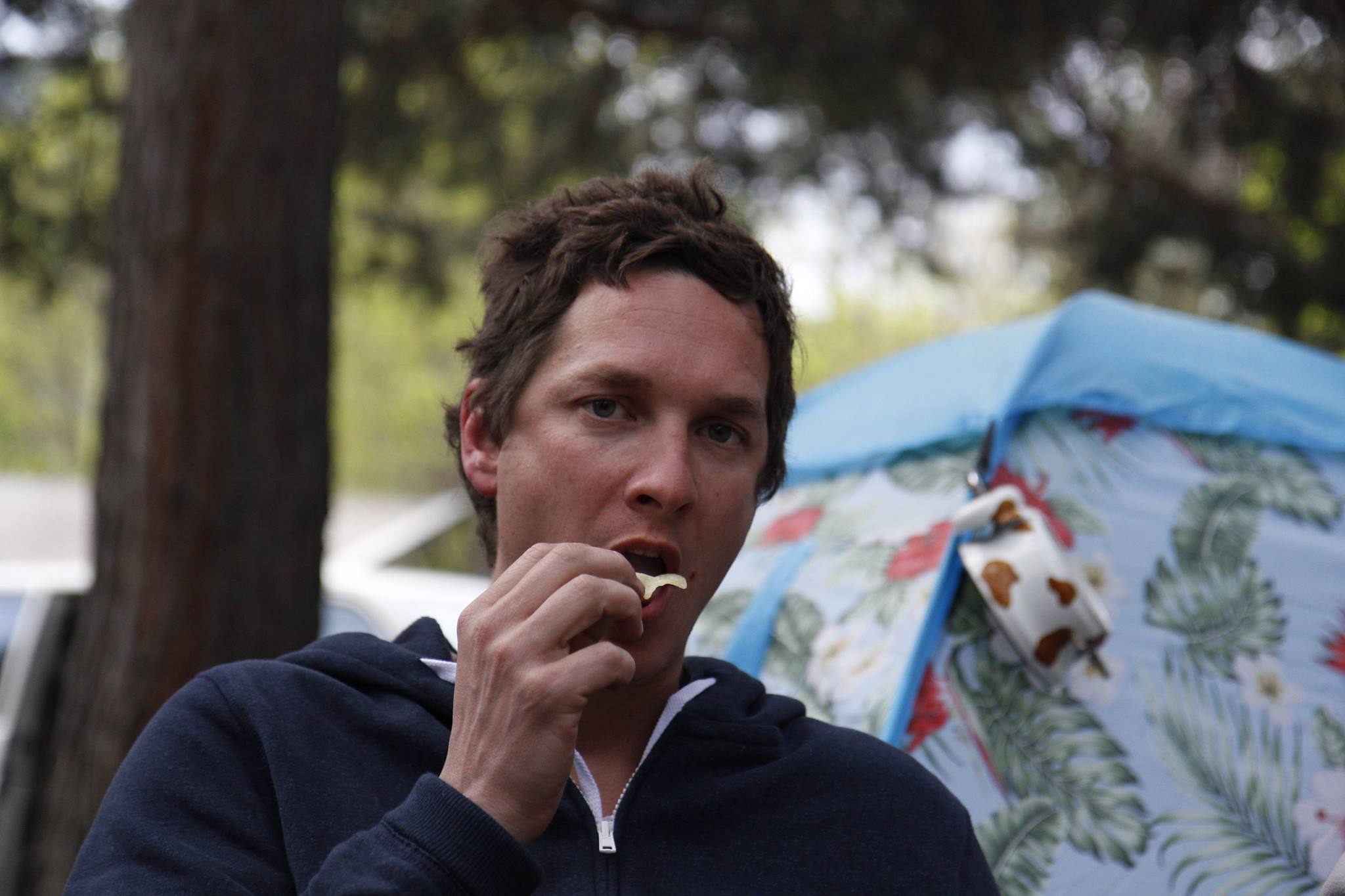 Rémy "MC Alem" AMSALEM
12yo (since 15 yrs)  French  Regular  @remy_amsalem
Kinesitherapist / Rap artist / Entrecouzs Collective and Strange Froots rider / Skate mentor
Standing on all kind of boards since the time you were in your father's balls, so no need to explain him how it works, but still in search for the ultimate chill even at max speed. His moto is "we always have new boundaries to reach".
Besides he's at the origin of most of the innovative and crazy ideas (and punchlines) since the start here at WIGGA. In a nutshell, he's nothing less than the evil half of the damaged WIGGA brain.
Gone for a very long roadtrip far away, maybe we'll see him again one day !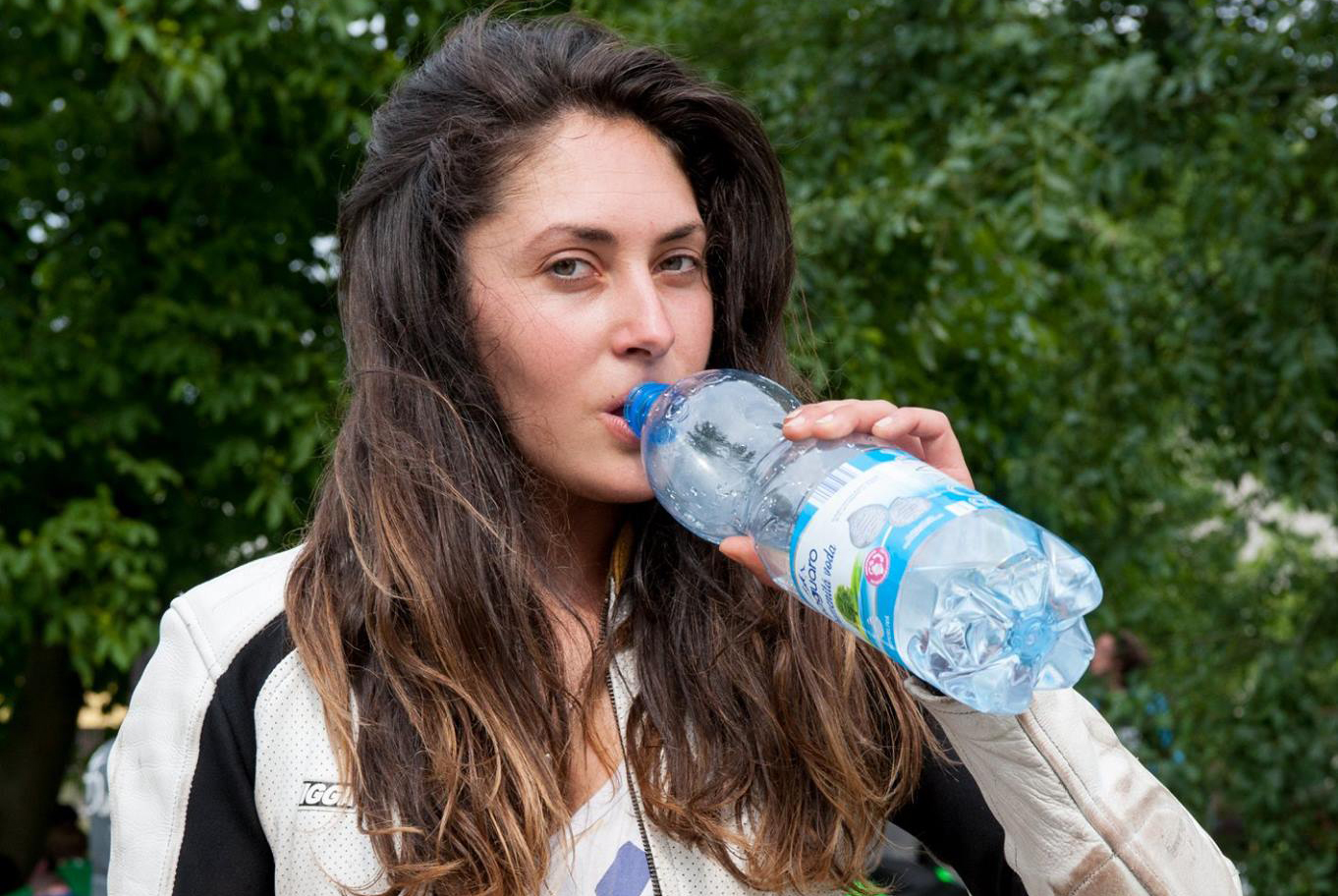 Marjorie "La Marje" ROMEO
28yo  French  Goofy  @la.marj
Professional cocktail maker / Environmentalist / Mentalist / Ducktape queen
FFM / Longboard Girl Crew / Entrecouzs
"We're not here to have coffee !"
The least we can say is that Marjo isn't a woman in the common meaning of the term. Not that she's a bad cooker (she's a good one actually), but you'll probably have to wake up early if you want to doublecross her, even if you're a dude ! Her secret ? She grew up in the mountains, where you don't wear high heels, breathe fresh air and grow strengh thanks to unpasteurized cheese.
And yes, her hair smells good in case you wondered.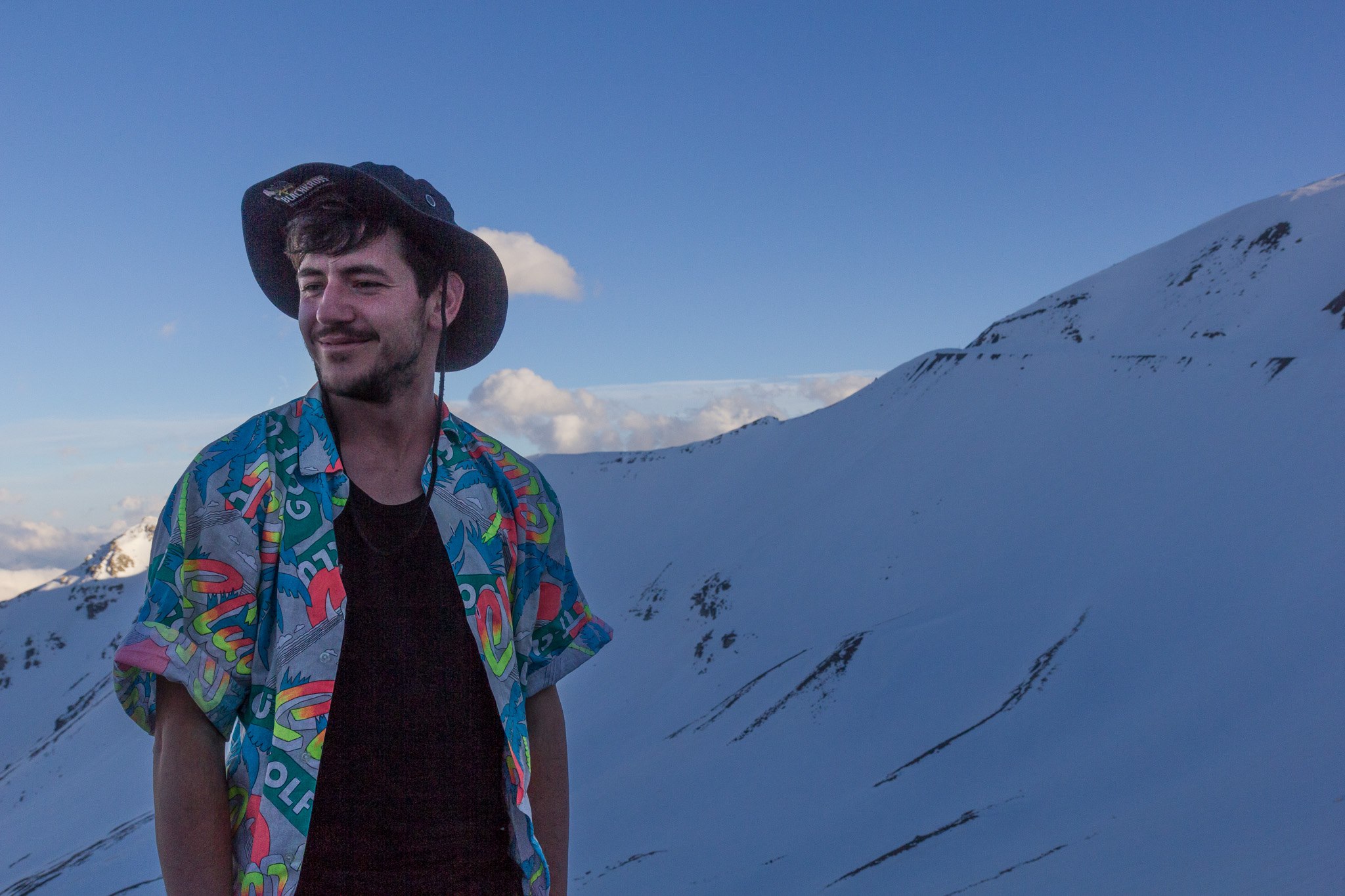 Florent "Wigga" CARLÈS
31yo   French   Goofy  @carlitofloress
Designer / WIGGA Skateboards shaper, owner & slave / Pizzaiolo / Unicorn
Second half of the damaged WIGGA brain, he's responsible for the aesthetic and the engineering of the brand and specifically its boards (which should scare everyone…). Also a good shredder, he likes to bomb hard with his friends but he's still always up for a kicker session as well as a twerk contest.
And if you need anything from him, remember that you can easily buy him with a slice of pizza.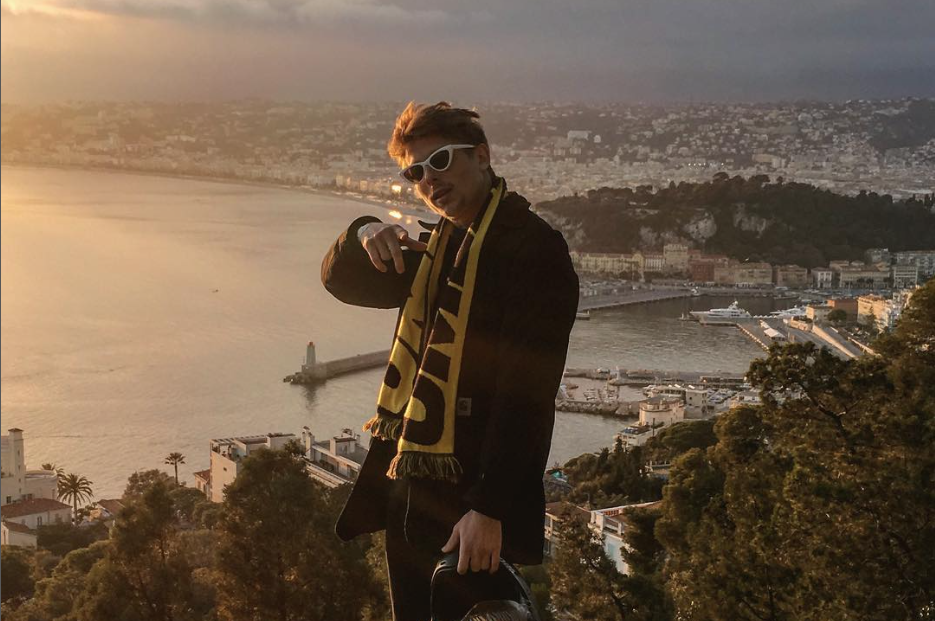 Elton "Tonel" VEJUX  
25yo   French   Regular   @elton_tmk
Son of Rem / @lesmagiciensprod Video maker / WIGGA community manager / Duke of North Nice / The Merguez King
"Tonio", "Tonel", "The Duke", no matter under which nickname you know him, this is not the last time you'll hear of him. This french fries motherfucker is able to shine on a skateboard as much by his talent as by his bad luck, his talent also extends to the audiovisual sector since he is at the head of Les Magiciens Production (with his half, Augustin Juan Montes) AKA : the best skate productions you've ever seen, nothing more than that…
That said, these are not the only qualities of this little being, far from it, and it is better not to trust his short legs and his little gaze, coming from the dark alleys of the upper districts of the French Riviera, the steep slopes and the
danger are in no way a problem for him.
So if you think you can beat The Duke, you better think twice.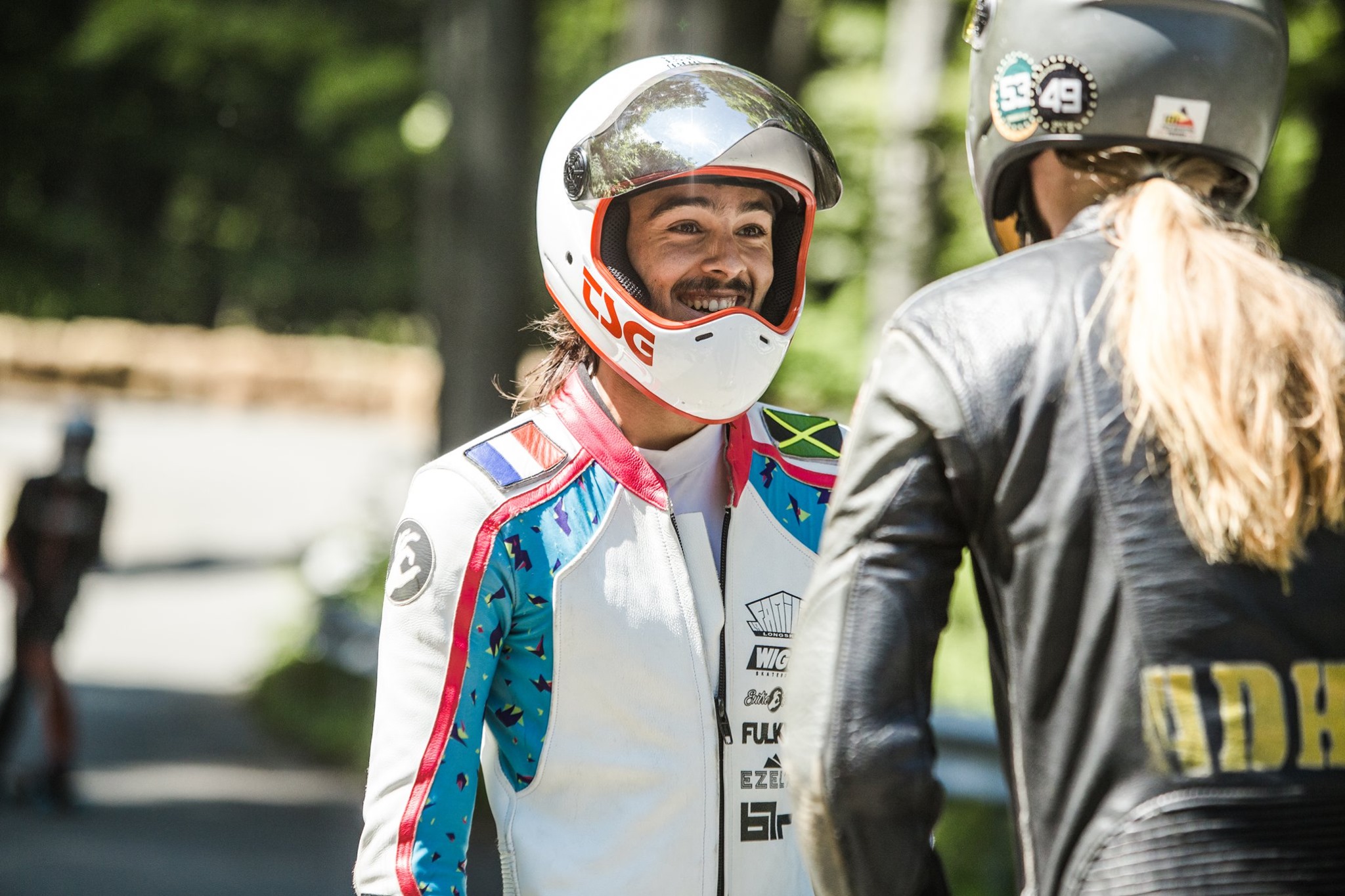 Germain "GERMAIIIIN!" DAGEVILLE
25yo   French/Jam.   Regular @dark.germain
The Magnificent / Wigga's Chief Engineer / Stunt / 2022 French Tinder Gold Medalist
BTR Leathers / Fulkit Skateshop / La Familia asso / Volvo Aero / Ezel X

Beneath his calm little angel look, the one who's called "the magnificent" hides his game well, because his brain can twist at any time. He can therefore put as much energy into getting on a podium as into sleeping 24 hours in a row, which makes him unpredictable : a force against his enemies, less so for his team.
Outstanding Volvo station wagon drifter, self-taught mechanic as well as biker, he is above all an extremely talented skateboarder since a young age and a great technician, which contrasts with the rest of the team. His almost mathematical approach to each problem makes him a valuable part of the Wiggateam, whether during the development of new products (thanks to his engineering knowledge and precise boardfeel) or in competition (even if not everything always goes as planned).
On a skateboard, a motorcycle, a lawnmower, whatever the field, he has only one principle:
"Life's short, send it."
So put away your women,
Just in case.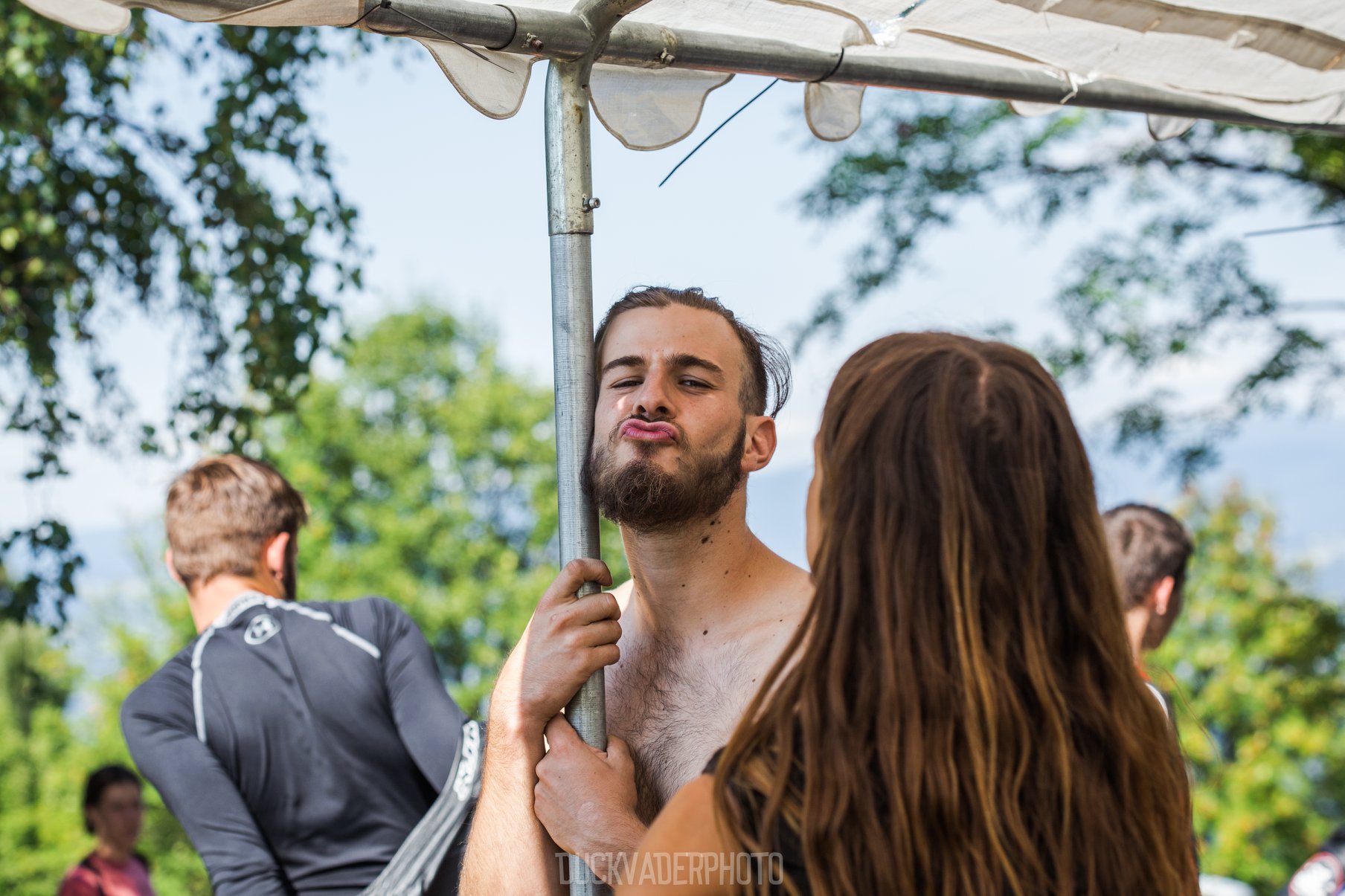 Tristan FORT
25yo   French/Span.   Regular (Goofy on thursdays)  @hashtag_tristagram
Community Manager / Vegan / Hyperactive / Tour operator / Attack : 1,3 / Power : 3280PV 
Venom bushings & wheels / Fort La Marca / Fresh Burgers & Burritos
A strange but very endearing creature, like a Gremlins, it should not be given sweet products under any circumstances, the Tristan will then have almost unlimited energy: a very great strength but also a handicap, which the other members of the team must face, for better or worst, on a daily basis.
Problem greatly nuanced by an equally unlimited kindness and positivism, but above all an extraordinary capacity for adaptation. Indeed, this rare pokemon has natural fluency with any object ending in "board" (but not only) which allows him to evolve in downhill as well as in street for example, making him a very creative element  for the Wiggateam.
In reality, his energy, talents and extreme sociability are exploited for purely commercial purposes only, since he is the undisputed master of the networks of this team, but we let him believe that he is just our mascot to please him.
And for real, do not give him sugar.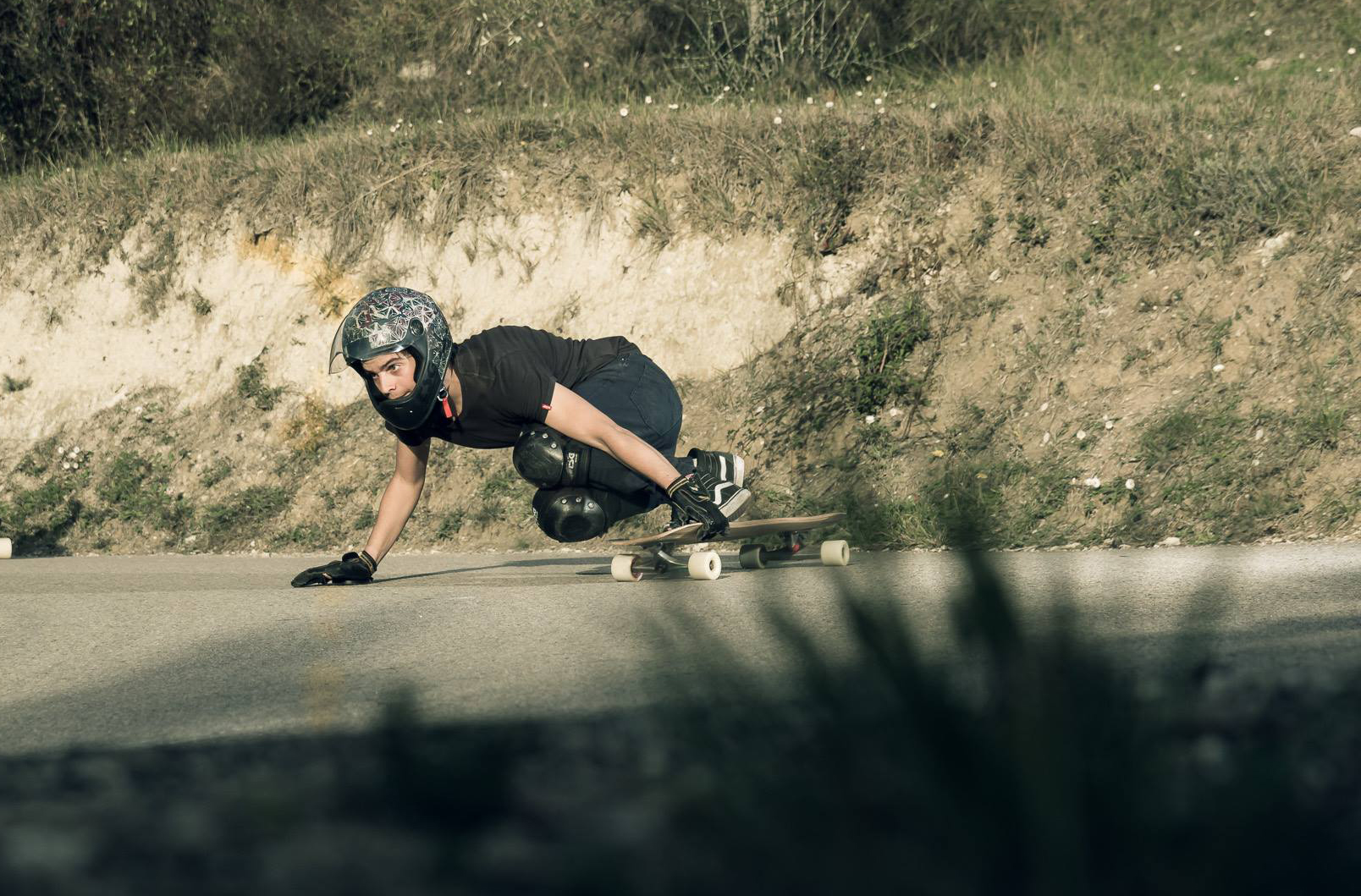 Tristan "CutCut" CUTTAIA
25yo   French   Regular  @tristan_diao 
Artist @tristan_diao / WIGGA art director and slave / Hemorrhagic / Prophet
"A velvet fist in an iron glove"
Always a Posca and a few carefully selected punchlines in his backpack, the CutCut is an accomplished artist ready to satisfy all your senses at all times (not in a sexual way… um, though…). Besides, he's not just a talented performer as he can also provide you a lot of epicness aboard a skateboard (as long as the night before's party didn't end up too late).
Also from the slums of Nice Nord city (in the same way as his sidekick Tonel), he is a good guy, endowed with great sensitivity, altruistic and all, but don't try to screw him, he's not the kind of wigga to mess with.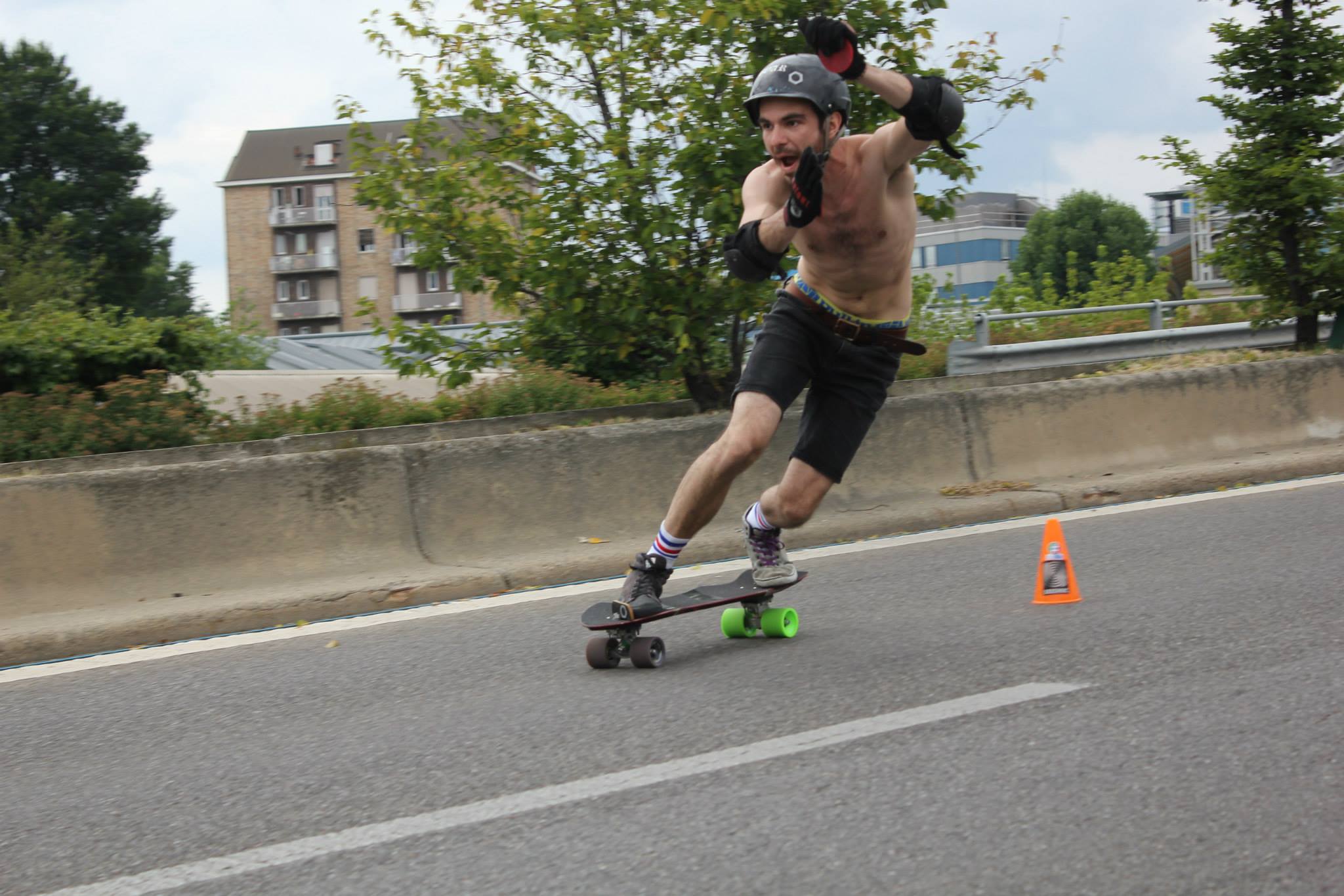 Maxime "Le Boulon" LASSALE
36yo   French   Goofy   @snapalmtrees / Maxime Lassale Photography
Photographer / Official WIGGA Photographer / Team career manager / Director of skateboarding safety
When a lens suddently appears trough the bush in front of you during your run it's him ! Always there to catch the best of your style and personality or to suggest you some crazy action you didn't even think you were capable of. He's responsible for the majority of the team pictures you can see here. But he's also here for any good ol' sesh with friends as he's above all a rider and not the worst (far from that in fact) !

As Maxime lives in the future, if you want to check his work, here is his minitel : 3615 LE BOULON (0,25$/min)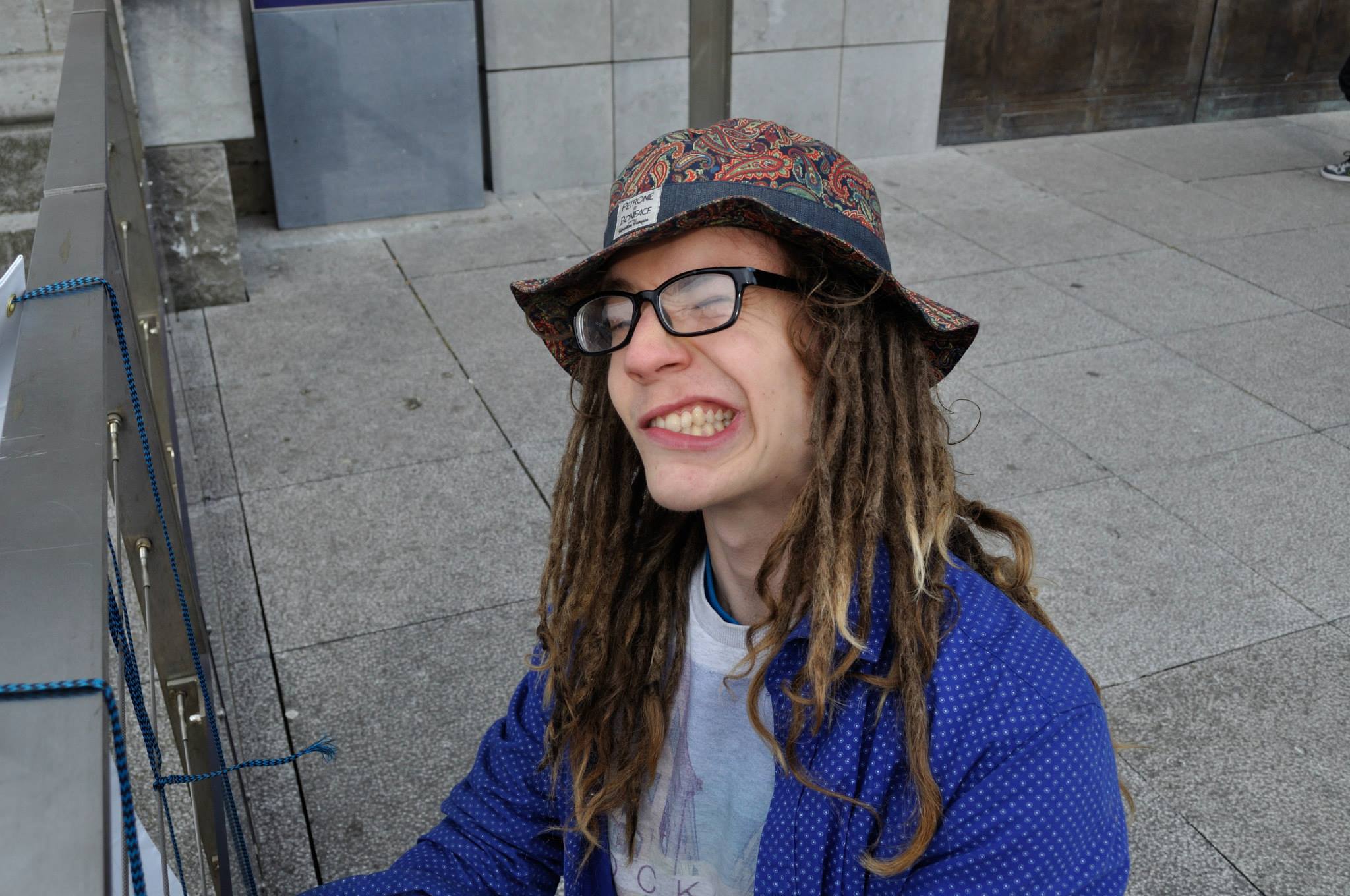 Léo "Li" IBERT
24yo   French/Canadian   Ambidexter   @li.milkwater
Magician / LMAOH activist / Crazy Footworker

Another impressive young man, like no other. His unique style and joy of life earned him a well deserved place in the Wiggateam. From sunrise to the night you can find him down the streets, crumbling his shoes and fingers to the bones with unique steps and tricks he has the secret of.
Right now scientist from all around the world are losing their minds studying Leo's case as the guy's seems to come from outta space.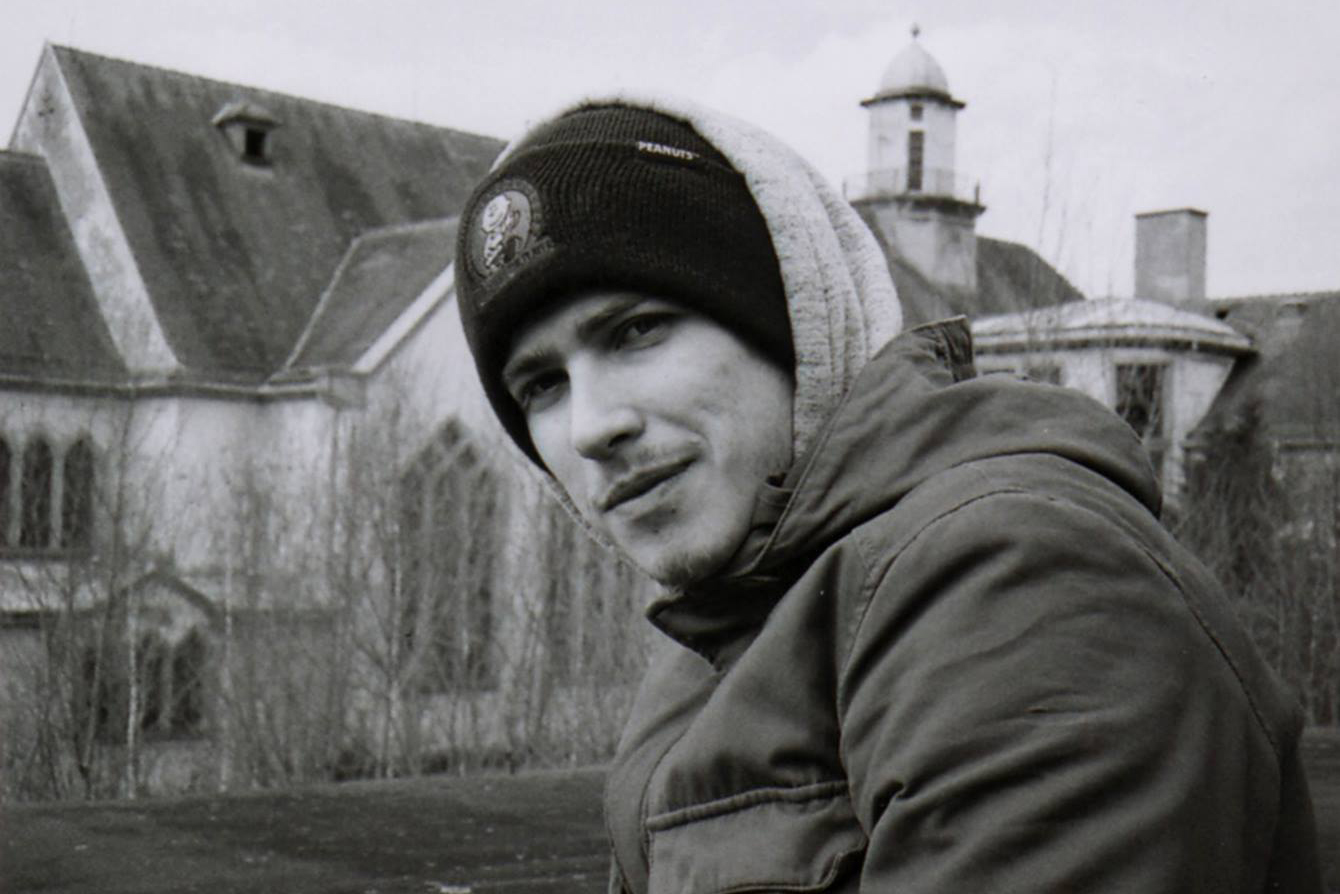 Cédric "Boulange" BOULANGER
31yo   French   Regular   @boulangercdrc / cedricboulanger.com
Art Director / Video, Photo, Pictorial and Rap artist / WIGGA video director / Virile
The cream of the crop you can meet in matter of video making ! Cédric is passionate about what he does as he never stops shooting anything he founds interesting (meaning everything). But don't believe he's an epileptic hippie who follows any butterfly he meets, he's above all a professional who simply always come with the best creative ideas as well in shooting as in editing (and even in other art fields) by thinking outside the box. Not convinced yet? Have a look to his website : cedricboulanger.com
And Cédric is a pussy.
Nah, just kidding.
But it's true.
Is it ?
Martin (Just Martin)
31yo   French  @mrtin_pero
Web Dev / "Reddish blond" / WIGGA official webmaster / Video artist / Martin
To sum up, Martin is the computer, programming, website and shit master here at WIGGA Skateboards, as any of us never understands anything he does and says. Martin isn't the best skater ever but he's probably one of the smartest as it looks like his mind IS a computer. The legend even tells that he might not be human, but for all we know he's a great fella, and his fucked-up mind earned him a place of choice in the team way before the start of the project.
And we must warn you : he's problably gonna be the next human race ruler so be kind with him, just sayin…